About Brasserie Bar Co
Brasserie Bar Co is a rapidly growing hospitality company that operates a chain of popular bars and restaurants in the United Kingdom. For a business that puts it's customers first; uptime is essential. The business relies heavily on its IT systems to support daily operations, process customer transactions, and manage inventory. With a growing customer base and expanding business, the company needed a robust disaster recovery solution that would ensure business continuity in the event of a disruption, and also had the ability to support growth.
The Challenge
The primary concern was that their backup system was reliant on a third-party provider, and they had no way of knowing if the backups were being performed correctly or if they could be restored in the event of a disaster. Additionally, ensuring that there was sufficient flexibility to be able to support a dynamic and growing business was essential, whilst still maintaining a measurable total cost of ownership.
With a team unfamiliar with AWS, Brasserie reached out to 3Gi, an advanced AWS solution partner to be able to build a solution that they could control, manage and grow with.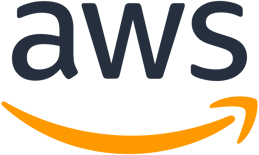 The Solution
Working together to fully understand the business requirements, 3Gi proposed an elastic disaster recovery solution that implemented additional S3 and EC2 volumes in order to facilitate a flexible and adaptable solution. S3 was used for data backup and archiving, while EC2 was used to create a disaster recovery environment that was identical to the production environment. This approach allowed Brasserie Bar Co to store and manage their backups in-house, as well as have a recovery environment that was both cost-effective and scalable.
3Gi proposed a complete solution, leveraging our AWS certified solution architect's knowledge and skillset to design, build, implement and monitor the backup solution in line with Brasserie's recovery point objectives and retention profile. We then helped the Brasserie IT team implement monitoring metrics as well as reports so that they had complete piece of mind when it came to knowing the effectiveness of the system.
Once the project was completed, we complete a complete DR test on the system to ensure that was was designed, was also delivered.
Benefits
Since implementing the solution, Brasserie Bar Co has seen several benefits:
Brasserie have complete control over their backups and can be confident that they can be restored in the event of a disaster.

The company can now expand their business without worrying about the scalability of their disaster recovery solution.

The company has now got a solution that meets thier RPO and RTO objectives, reducing the risk of downtime to be near non-existant with a solution that replicates data live.
Partnership Value Added
As an AWS Advanced Partner, 3Gi was able to bridge the gap between AWS and the rest of the business requirements. With a team of in-house AWS architects, as well the support from the larger AWS ecosphere, there was no stone left unturned.
Outside of working with Brasserie on this particular AWS project, 3Gi function as the technology advisor and partner for the business, helping guide them to make the most informed decisions for the most value-added and productive outcomes relating to their technology stack.

As part of our partnership, we look to evaluate the businesses requirements, risks, and wants and translate these into a centrally managed and easily digestible Governance process – this process is split between the Pack, the "database" of information we use to advise on decisions and movements, and the "Summary", a condensed review to outline quarters of work throughout the year.


You can find more about Elastic Disaster Recovery here!
Please Get in Touch today for a free consultancy session about how AWS can support your business to scale, grow and meet your Digital Transformation goals.