Company Background
Airpoint International is a leader in the tech start-up world, specializing in creating tools for law enforcement agencies. They have created tools that improve policing, document verification, and biometrics and have become a gamechanger in the public sector.
"Airpoint is driven by the needs of its customers and exists to bridge the gap between mobile technologies and business requirements. Airpoint has a comprehensive product set that continues to increase in scope as more customers realise the benefits and cost savings that an Airpoint partnership delivers."
As an AWS Advanced Partner, we used our deep knowledge to help Airpoint upgrade from simple technology to a complex, cloud-based infrastructure that could support their evolving technological needs and digital transformation strategies.
Understanding The Challenge
Airpoint International's environment was based in on-premises servers and traditional hypervisors, all housed within a modest-sized data centre. This setup meant that the lion's share of responsibilities, from network security to managing operating systems, rested with them. This infrastructure, though functional, was not without its flaws:
Scalability was a looming concern. Designed without the capacity for rapid expansion, it threatened to restrict Airpoint's growth.

The absence of an efficient Continuous Integration/Continuous Deployment (CI/CD) pipeline hampered progress.

Each update or new release turned into a labour-intensive affair. In addition, the protracted recovery times they faced after any system hiccups had the potential to lead to disruptions in service.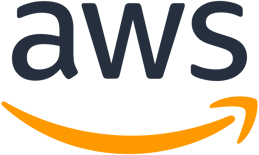 Creating a Comprehensive Solution
As an AWS Advanced Partner, we recognized that Airpoint needed more than just a change of platform—it demanded a strategic evolution. Amazon Web Services (AWS), known for its robustness and versatility, emerged as the obvious choice to meet Airpoint's needs.

Integrating AWS's Elastic Container Service (ECS) was essential; by harnessing ECS, we ensured the flawless containerisation of Airpoint's services, setting the stage for a new CI/CD pipeline. Beyond this, we placed a strong emphasis on the longevity and adaptability of the system. We employed cloud formation to develop everything as infrastructure as code, ensuring that Airpoint's architecture could weather future technological shifts and maintain stringent security and compliance standards.
Additionally, security management underwent a major overhaul. We introduced IAM and Control Tower, offering Airpoint a comprehensive and advanced security protocol. Migration also became a streamlined process, thanks to our in-depth familiarity with AWS and its offerings.
Realising Tangible Benefits
Post-migration, Airpoint experienced the following:
A 24% improvement in security posture.

Strategic introduction of Control Tower bolstered internal security systems, preparing them for potential challenges.

Implementation of an efficient CI/CD pipeline led to a 50% reduction in release cycle duration.

Achieved a significant boost in productivity and service speed.
Post-project, a comprehensive well-architected review was initiated, providing Airpoint with actionable insights and a roadmap for potential future enhancements.
Airpoint now had the exciting possibility of connecting to AWS's extensive law enforcement network, promising new collaboration opportunities.
Benefits of Working with an AWS Advanced Partner
By working with an AWS Advanced and Well Architected Partner, Airpoint were able to take advantage of the expertise and resources available from 3Gi Technology. Not only did we assist with the migration itself, we also offered guidance on best practices and assistance with implementing the changes.
For Airpoint, this journey from basic infrastructure to a cloud-anchored system sets the stage for Airpoint's future growth, demonstrating the myriad benefits of expert-guided digital transformation.

Please Get in Touch today for a free consultancy session about how AWS can support your business to scale, grow and meet your Digital Transformation goals.