The History of the Business Leaders in Tech Series Study
We have been interviewing business leaders across the UK to understand the real impact that technology has on their digital transformation strategies.
Through a series of surveys and interviews with business leaders in various industries and verticals, we have unravelled and unlocked the various challenges and trends. We are excited to present back these trends and digital transformation insights back to you in this blog series. We hope that other businesses can leverage and tailor their own digital transformation strategies to find success in the digital age.
What are the key takeaways for digital transformation strategies in 2023?
Digital Transformation is no longer a buzzword! Through paying particular attention to the development of our data over the past 4 years, we have identified the following key takeaways from our research;
Digital Transformation is more about Business Transformation. Whilst technology is the vehicle to enable business change, putting too much focus on digital technology being the answer is a fast track to failure. The secret to successful digital transformation lies within the board room. Business models with a powerful focus on the vision, strategy, and particularly the culture is the true recipe for positive business outcomes and will give you a competitive advantage.
During our study, a majority of businesses cited company culture as the core catalyst for business change:
---
55% of businesses believe that company culture has an impact on successful Digital Transformation.
Source: Business Leaders in Tech Series Study, December 2022
---
Anxiety around emerging technologies causes delays to many digital transformation projects. With so many changing facets in the technology space, decisions around new technologies are being benched by fears of early adoption risk, or being too late to the party. An abundance of digital technologies has made it harder to leadership teams to select the right product in the first place, or select a product that is agile enough to support changing business strategies.
Digital data is the new core business asset of the 2020s. Data should now be viewed as digital assets and digital transformation strategies must include digital data protection. Powerful data gives the ability to track the customer or employee journeys, the ability to improve operational processes through collaboration and communication, and the ability to produce quality business intelligence.
Throughout our survey, many business leaders cited data as a key driver behind their Digital Transformation strategies, such as this example from Dr Poonam Gupta, CEO of PG Paper Company:
---
"The use of data to drive automations and efficiencies is a key focus."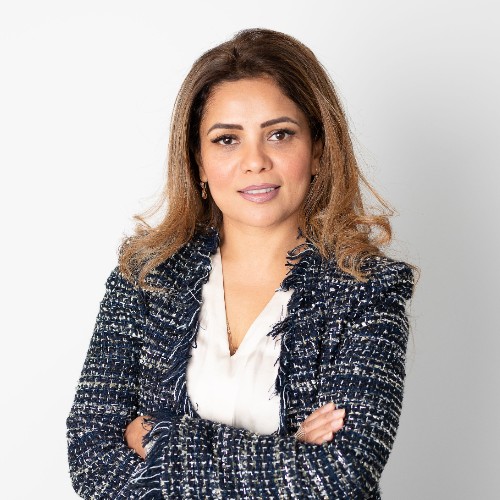 Dr Poonam Gupta OBE, CEO, PG Paper Company
Business Leaders in Tech Series Study, 2022
---
System Integration is essential to prevent digital disruption. The power in having operating models covered under a single pane of glass means that business operations can be more seamless, more collaborative and can support a strong business culture. Integration maximises efficiency, and provides a better experience for your customers to enable growth and retention.
Security and Cyber Education is still lacking in digital technology adoption and business models. Whilst many business leaders are aware that cyber attacks are a critical risk, they struggle to understand how to manage this whilst exploring digital transformation initiatives. Within the board room, cyber security is still being deprioritised, when in fact this is one of the biggest threats to profits! Cyber is still seen as very much an 'IT Department' problem, rather than a key foundation for protecting current business models. During our study, a majority of businesses felt that cyber security somewhat restricted growth and digital transformation:
---
77% of businesses believe that digital transformation is restricted by Cyber Security.
---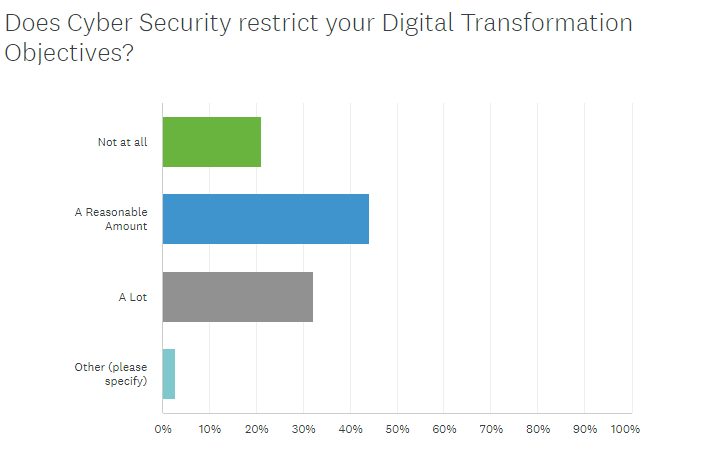 Source: Business Leaders in Tech Series Study, December 2022
Artificial intelligence and Machine Learning are being heavily overlooked in digital transformation efforts.
Many of the businesses we spoke to didn't believe these models were readily available in their industry. With the viral surge of products such as ChatGPT, AI and ML are now becoming mainstream. We are hoping that more education and exposure will really allow boards to embrace the benefits and explore the increased ROI as part of their digital transformation journeys, and increase the amount of businesses that utilise AI and ML within their strategies:
---
75% of businesses currently do not believe AI is readily available in their sector.
Source: Business Leaders in Tech Series Study, December 2022
---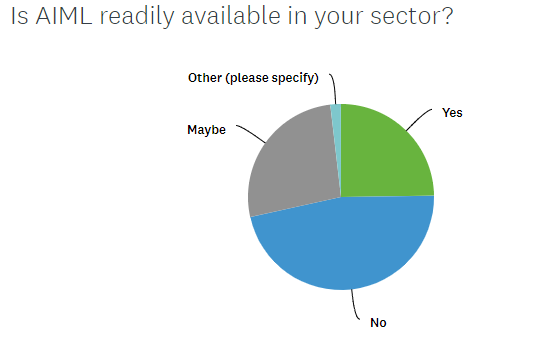 Source: Business Leaders in Tech Series Study, December 2022
In contrast to this, Automation was voted as the most likely technology that businesses found gave them a competitive edge, highlighting the need for awareness in many sectors around the tools available to them. Automation was voted as the most influential technology for competitive growth:
---
Automation is a key driver for many businesses looking to achieve a competitive edge.
Source: Business Leaders in Tech Series Study, December 2022
---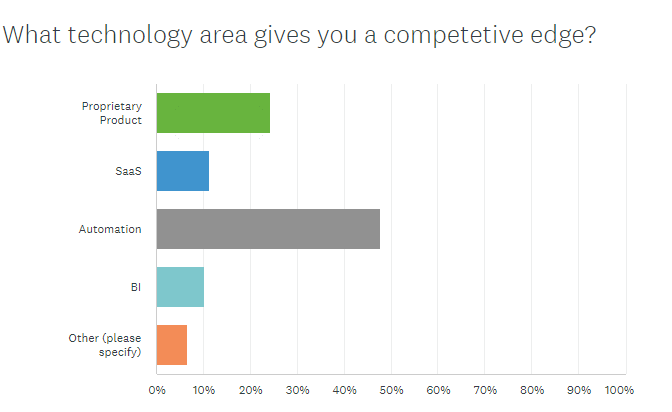 Source: Business Leaders in Tech Series Study, December 2022
Many of the business leaders we spoke to firmly believed that combining the right technology with a smooth integration are the key concepts to ensuring a successful digital transformation journey, such as this quote from Dhana Doobay, Partner at Spencer West. However with businesses blind to the wealth of options available to them, makes this balance one of the biggest challenges:
---
"It's about the identification of the right technologies for businesses, and integration into what may be traditional business models."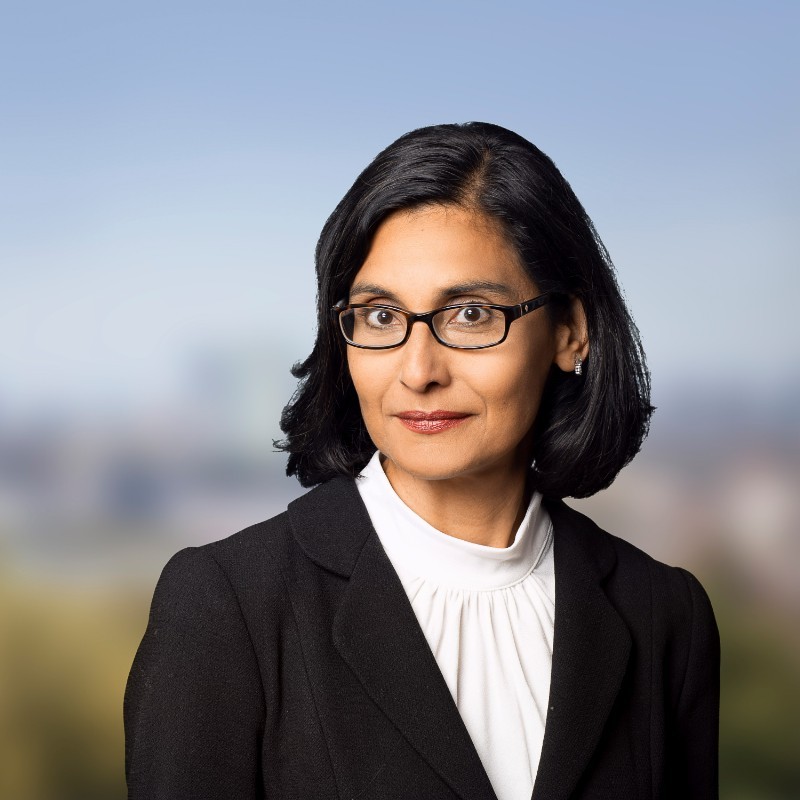 Dhana Doobay, Partner, Spencer West
Business Leaders in Tech Series Study, 2022
---
What are the top Digital Transformation Strategy Challenges that businesses will face in 2023?
The above insights may seem limitless, but we have identified the key challenges from our dataset that we believe will affect businesses in 2023:
The Challenge of Adoption and Utilisation. Computers are easy, it's the people that are complex. Investing time into building a strong technology culture is a difficult recipe to follow, and has to be served from the top down.
Spreadsheet Dependency. If you have a college say "but no other technology can digest this data as good as a spreadsheet" then this is a challenge that your business is facing. Your data is siloed, and a move the implementation of systems that manage operational data more efficiently. Application convergence and system interaction should be a key driver.

No Ownership of costs.

Correlating costs with business solving capabilities that actually prove ROI is a daily struggle for CFO's to reconcile. High wastage potential and a lack of clear cost-to-value in terms of technical investment is a finance turnoff and over 80% of businesses struggle with proving ROI in the first instance.

---
80% of businesses struggle with proving ROI
for Digital Transformation projects.
Source: Business Leaders in Tech Series Study, December 2022
---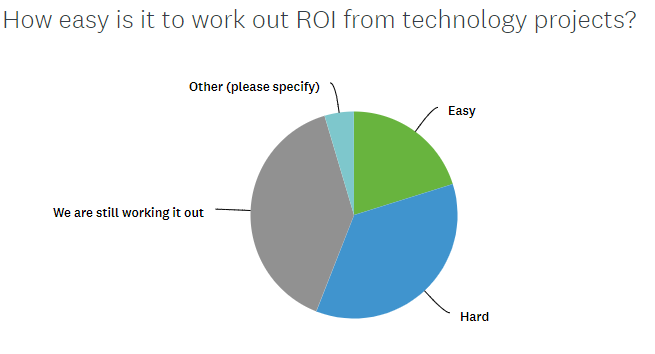 Source: Business Leaders in Tech Series Study, December 2022
Talent and Resource Struggles. In a recession rich, post-covid world it's hard to find the right people to support your digital transformation initiatives internally. Finding the right external partners or mentors to advise on your technical challenges and validate your digital transformation strategies can be expensive and confusing. External advice is historically profit led instead of business led, although this is changing in the market.



Warren Whitfield, Managing Director of Modern World business solutions offered some sage advice to businesses looking to work with 3rd party consultants:
---
"Make sure you are 100% aligned with any third party that are part of your Digital Transformation strategy. Build a critical path together at the start - it will save you a lot of resource along the way."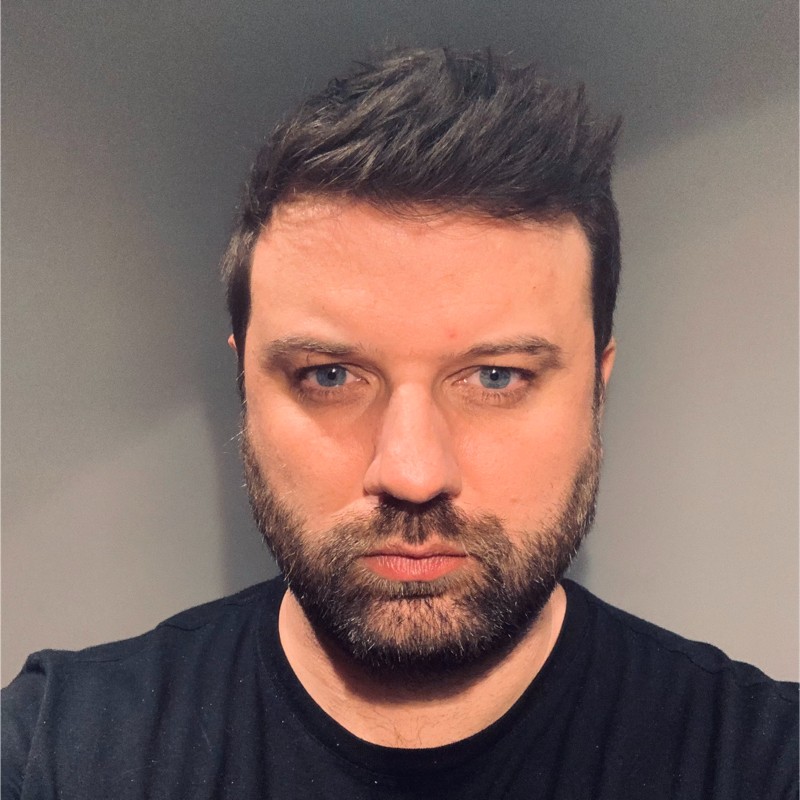 Warren Whitfield, Managing Director, Modern World Business Solutions
Business Leaders in Tech Series Study, 2022
---
Data Compliance is Restriction Growth. With a nation's eye turning towards cyber security, data compliance is being increasingly audited and controlled. Certification bodies now expect a strict level of compliance (Cyber Essentials & ISO27001) around data protection. For business leaders, ensuring new technologies fall within the bounds of data compliance, is increasingly difficult.
Our 2023 Digital Transformation Predictions
Digital Transformation Initiatives will be fast tracked.
Digital transformation is no longer a niche concept, reserved for technology companies looking to improve their digital form. Google's search traffic data shows a rise in popularity for "digital transformation" since 2016. The Covid 19 pandemic was a key catalyst that rapidly forced businesses to adopt digital strategies. 2023 will be the peak year that organisations will solidify digital transformations strategies as a key component behind revenue growth.

Source: Google
.
Data will become King
Data is the most critical element of effective digital transformation, due to it's power in business intelligence and observance capabilities. As digital transformation becomes more pervasive in our digital lives, businesses will quickly learn that effective data strategies are the main ingredient to baseline innovative ideas. Data empowers effective monitoring products and services, and allows the manipulation of customer experience. In 2023, we expect a majority of new business models to integrate data and corporate culture. Data will become the fuel to allow cloud technology to fully reach it's potential.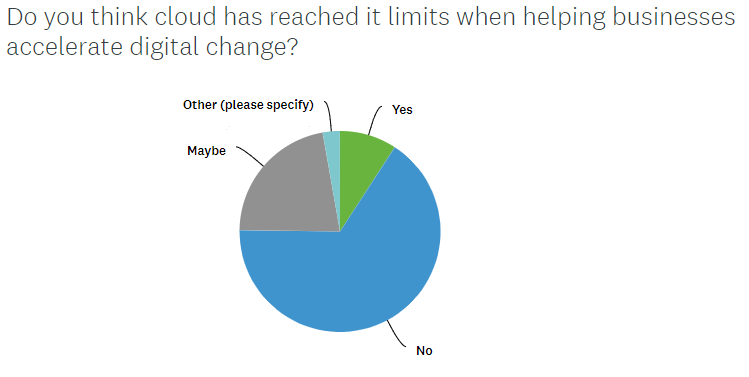 Source: Business Leaders in Tech Series Study, December 2022
Cyber Security will become a Board Room priority
Businesses have received enough warnings over the last few years surrounding the threat of cyber attacks and in 2023 cyber security will finally be taken seriously. In 2022 UK insurers made the move to no longer insure cyber protection as standard, and cyber insurance agencies now enforce a high baseline for protecting their data assets.
We are predicting that cyber security will be a strong motivator for accelerating digital transformation projects. 2023 will see a rise in board level conversations about cyber security and digital protection strategies, to ensure secure digital footprints for organisations.
Our survey found that boards that included technology leaders (as opposed to traditional business leaders) had a higher adoption rate of digital transformation strategies, as well as a higher success rate when it came to protecting their businesses from cyber security threats.
---
"Technology leaders are the catalyst for change."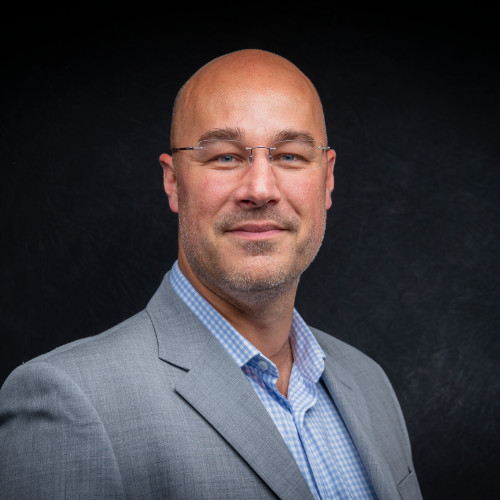 Alexis Ternoy, Global Head of IT, Global Immunotec
Business Leaders in Tech Series Study, 2023
---
Artificial Intelligence and Machine Learning will pave the way for digital innovations
The viral explosion of ChatGPT at the start of this year has made digital audiences more comfortable with the idea of AI and ML. AI has paved the way to allow people to work smarter, not harder. 2023 will see a rise in businesses seeking to leverage AI and ML technologies to drive digital transformation initiatives, ranging from automation and predictive analytics, to personalised customer experiences.
During our survey, the most common team to drive innovation within businesses was the board, so education around Artificial Intelligence and Machine learning needs to cross the bridge between technology and executive business management.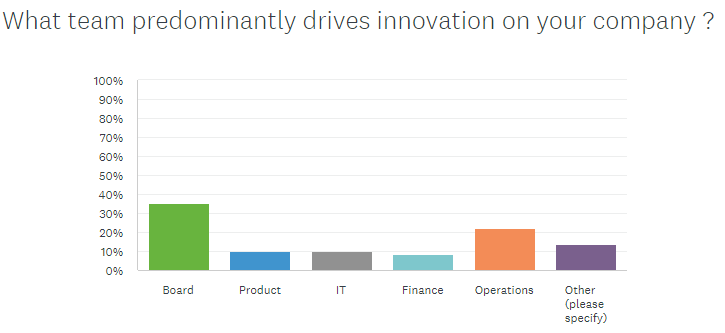 Source: Business Leaders in Tech Series Study, December 2022
How has the survey been conducted?
Over the past four years, we have spoken to over 500 business leaders within the UK and around the globe, including business founders, directors and C-suite executives, and technology leaders.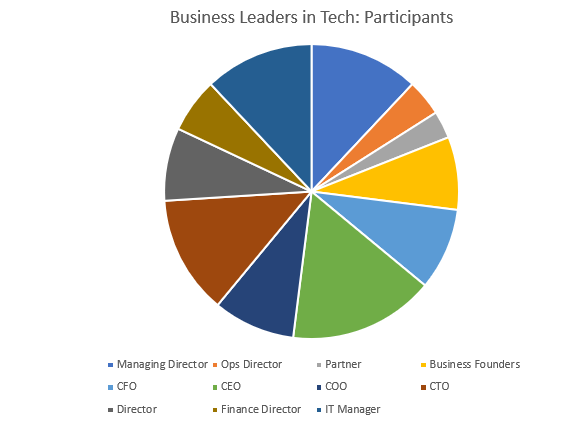 Through targeting SMEs and ScaleUps, we have covered a vast range of industries and verticals.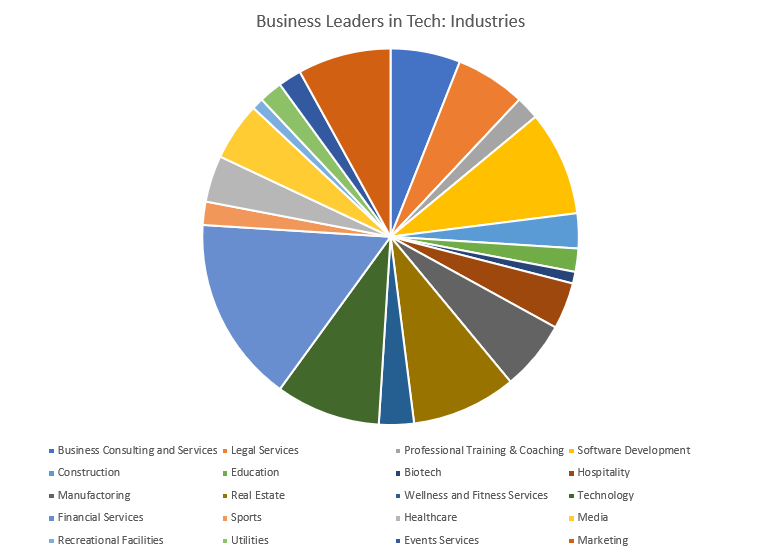 Through a standard set of interview questions and surveys, we have uncovered insights that truly attest that digital transformation is a journey, not an event.
Conclusion
We hope you have found this report insightful. As digital transformation strategies continue to evolve, it is important for businesses to remain aware of the challenges and opportunities presented. This allows them to stay agile in order to keep up with the changing digital landscape. With the right digital strategy in place, businesses can make informed decisions quickly, reduce their organisation's risk profile, and increase speed to market.
At the end of the day, digital transformation decisions should focus on how to create digital value for your customers, rather than digital products for your business.
We love hearing feedback from the businesses we interact with. We will be continuing the Business Leaders in Tech Series Study into 2023, if you would like to participate in this year's study please don't hesitate to reach out.